Raised Diagonal Stitch
Reviewed by Caroline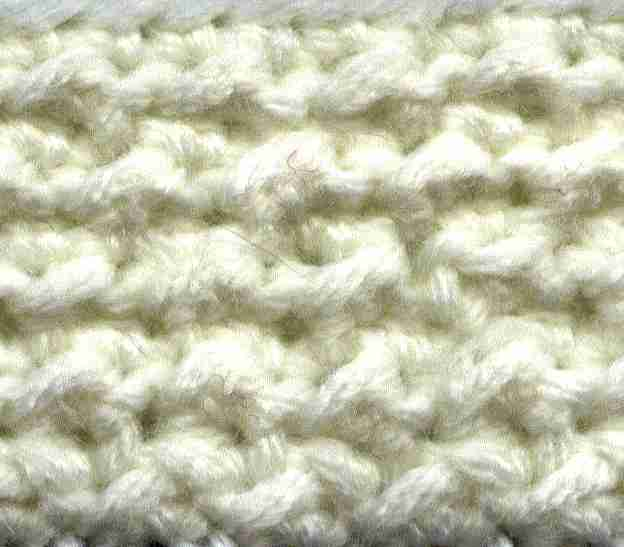 The sample is made with 4-ply worsted weight yarn (Red Heart Soft White), and a size G hook.
Supplies:
You will need a sz G crochet hook and worsted weight yarn.
The pattern:
This pattern can be found at Vintage Crochet Parlor
Review:
This pattern isn't difficult to do. I did though have a little problem with the first time I did row 2 because I made the stitches in row 1 too tight, later rows, I made sure to make the sl st loose enough so I could work into it. The directions are really easy to understand though. This produces a nice dense piece of fabric which has a lot of texture.
Uses:
Afghans, sampler squares, dishcloths, eyeglass cases or just about anything else.

Back to Stitch of the Week
Back to Tutorial
Back to HH home