HH Mailing List
---
HappyHookers is a mailing list for crocheters.
We have a little bit of everything: swaps, recipes, patterns, chit chat, and help for beginning and advanced crocheters alike
Our most recent addition is our work for Charities.

For a list of Acronyms commonly used click here.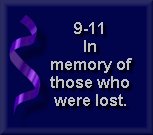 The members of HappyHookers would like to send their thoughts and prayers out to all those who were affected by the events on September 11, 2001. If there's anything we can do, please email us.

Or send a blank email to: HappyHookers-subscribe@yahoogroups.com
If you have a question about the list or if you have any suggestions please email us.