Slanted V Stitch
Reviewed by Caroline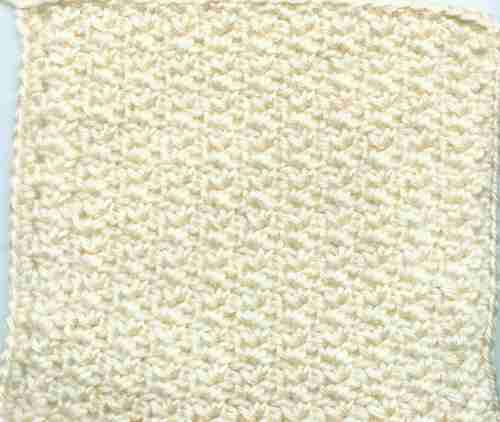 The sample is made with 4-ply light worsted weight yarn and a size F hook.
Supplies:
yarn or thread and an appropriately sized hoook
The pattern:
The directions for this stitch are available from Get Creative.
Review:
This stitch is really easy, once you get the hang of it. At first, I had problems with turning at the end of the rows, I kept missing the last sc ch1 dc for some reason, but once I got it down pat, it went well. I really like the looks of this stitch, but if I do it again, I think I might use a slightly larger hook. The fabric was a little stiff.
Uses:
Sampler squares, scarves or just about anything else.

Back to Stitch of the Week
Back to Tutorial
Back to HH home