Waffle Stitch
Reviewed by Caroline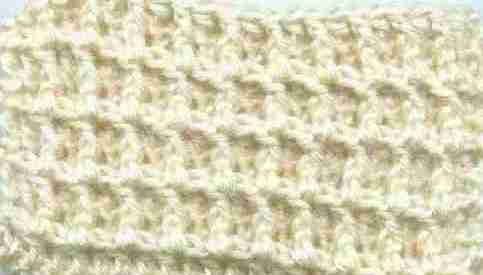 The sample is made with 4-ply worsted weight yarn and a size H hook.
Supplies:
You will need a sz H crochet hook and worsted weight yarn.
The pattern:
This week's pattern came from Knitted Threads
To Make the square shown
Start with a base chain of 30 and work until it is square.
Review:
This stitch is realatively easy. But if you don't like working FPDC (double crochet around the front post), you probably will not enjoy this stitch. It makes a nice fabric, but has a lot of texture, so for the best effect you might want to pick a solid colored yarn.
Uses:
Afghans, sampler squares, dishcloths, scarves, etc.

Back to Stitch of the Week
Back to Tutorial
Back to HH home